Caring for yourself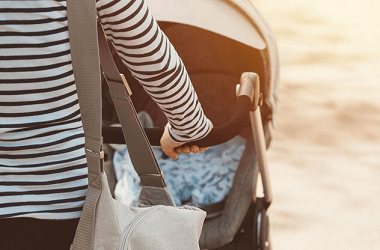 It is important to provide the best care for your baby, but it's equally important to take care of yourself.
Tips:
Get plenty of rest. It is important to get as much sleep as possible. This will help with tiredness and fatigue. Your baby may wake up every two to three hours for feeding. Try to sleep when your baby sleeps.

Seek help when needed. Don't hesitate to accept help from family and friends during the postpartum period. Your body needs to heal, and help around the home can help you get much-needed rest. Ask friends or family to help prepare meals, run errands, or care for other children at home.
Eat healthy meals. Eating a healthy diet will help to promote healing. Increase your intake of whole grains, vegetables, fruits, and protein. Be sure to also drink lots of fluids, especially if you are breastfeeding.
Exercise. Your doctor will let you know when it's okay to begin exercising. Take it easy - nothing strenuous. Taking a walk is an excellent option. The change of scenery is refreshing and can increase your energy level.