Visitors to STEGH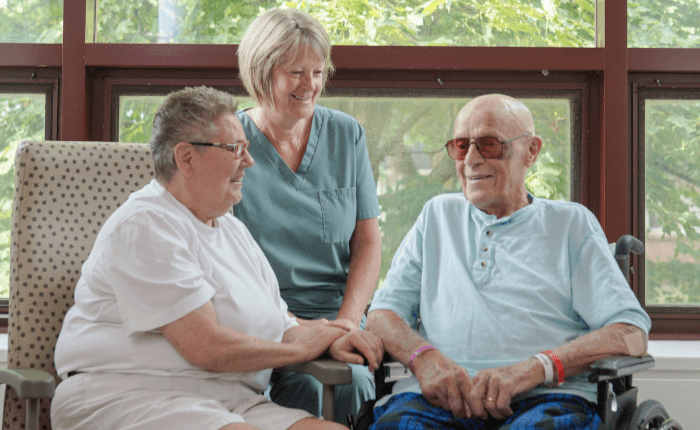 At STEGH, we believe that it is important for patients to experience the support of family and friends. We are committed to treating each patient as an individual with unique needs. Patients and families are welcomed as essential members of the health care team. Visiting is based on the condition, care needs, and expressed wishes of each patient, and may vary from one day to the next as the patient's condition changes/improves.
To locate a patient or department, please refer to the maps posted at all hospital entrances, ask a volunteer, or contact switchboard (519-631-2030, ext. 0).
Guidelines for Visitors:
Please wash your hands or use the available liquid sanitizer when entering and exiting the hospital.
Do not visit if you are ill or have been in contact with a person with a contagious illness (e.g. respiratory illness with fever, colds, chicken pox, flu)
Help us maintain a Scent Free environment. Please do not bring strongly scented flowers (ie Easter lilies) or use heavily scented body products (e.g. perfumes, lotion) when visiting. Flowers are not allowed in the CICU.
Do not bring latex balloons. Mylar foil balloons may be purchased in the Hospital Gift Shop or at a florist.
The Hospital is a Smoke Free Environment. Anyone wishing to smoke will be required to leave Hospital property. The property line is defined as city maintained sidewalks or beyond the tree line should there be no sidewalk. Patients requiring assistance to leave the property to smoke will require a family member to assist them.