A Patient & Family Information Guide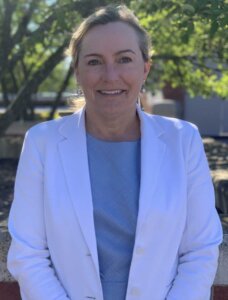 Welcome to St. Thomas Elgin General Hospital. We understand that being ill can be stressful for patients and their caregivers. With this in mind, our commitment is to work with you  to design and coordinate care around your needs.
At STEGH, our mission is clear: Caring. Healing. Connecting.
We take pride in approaching our patients as partners in their health care journey  enhancing quality, safety, and integrated care.
If we can do anything to make your care experience better, please connect with a member of our health care team.
Karen Davies
President & CEO
St. Thomas Elgin General Hospital is a 179-bed facility and is considered a medium-sized hospital. We have a proud history and legacy in the community with over 65 years of service.
We serve the City of St. Thomas and all seven municipalities within the County of Elgin, including three local First Nations communities:
Chippewas of the Thames
Munsee-Delaware Nation
Oneida Nation of the Thames
We foster an environment of equity and inclusivity. We are committed to listening, learning, and understanding to ensure every person can work and receive care safely, openly, and honestly.