Masking Requirements
A Patient & Family Information Guide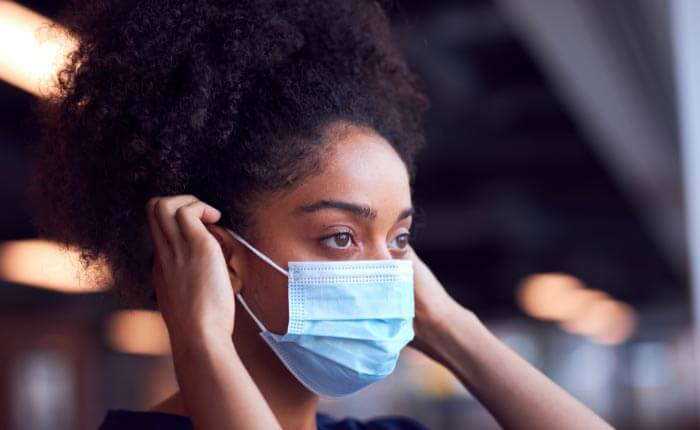 Masks required in patient care areas
Effective Wednesday, October 4, patients and visitors are required to wear a mask in waiting rooms and when interacting with health care providers.
Masks are strongly recommended in public spaces, but not required.
Patients entering the hospital with fever or respiratory symptoms are required to wear a mask. Visitors who feel unwell are asked to postpone visiting loved ones until they feel well.
Why the change? This change aligns with Public Health Ontario's guidance as well as other hospitals in the South West region, in response to increasing rates of COVID-19 and respiratory illness across the region. The safety of patients and staff is top priority.
Masks are available at all entrances and in clinical areas.