Integrated Stroke Unit
Providing Acute & Rehabilitative Care to Patients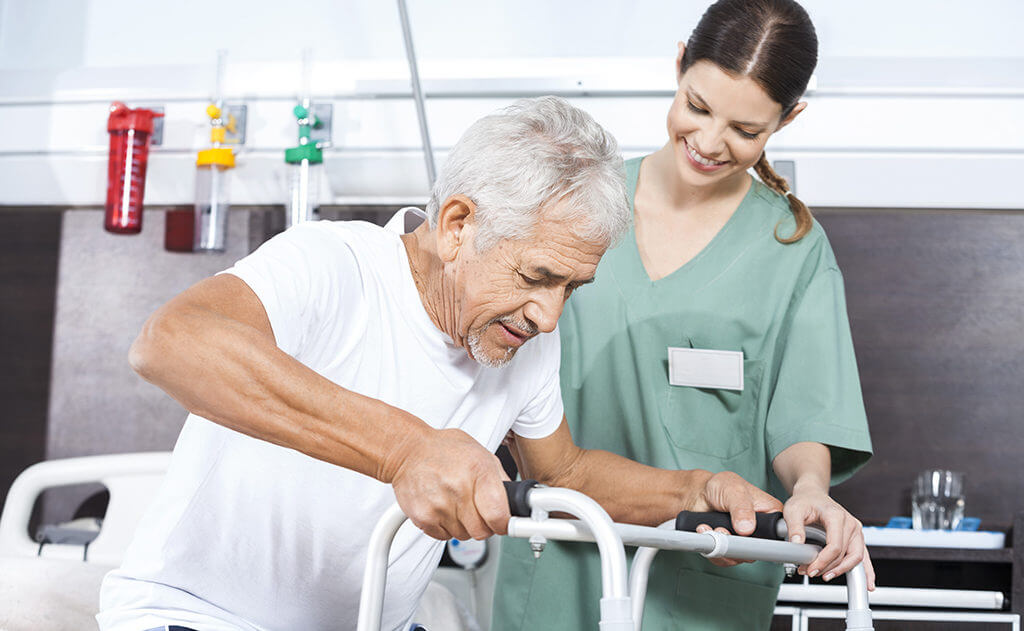 STEGH is one of four District Stroke Centres in the South West region. The Integrated Stroke Unit (ISU) provides care, service and support to patients living in St. Thomas and Elgin County who have experienced a stroke.
The ISU is a specialized unit dedicated to the management of stroke patients and provides both acute and rehabilitative care to patients during their stay following a stroke.
The patient remains on the same unit, in the same bed, surrounded by key team members who work collaboratively to help the patient with all aspects of their care. Each multidisciplinary team member assesses, develops, and implements creative patient-centered care plans based on evidence and Stroke Best Practice Standards.
The ISU is comprised of eight beds (three acute stroke beds and five stroke rehab beds).
STEGH has been recognized for excellence in stroke care!
In the fall of 2022, STEGH participated in the Accreditation Canada Stroke Distinction program as part of the Southwestern Ontario Stroke Network. Our Integrated Stroke Program underwent a rigorous evaluation process, including an on-site survey to assess our program and services against the most current practice guidelines. We are pleased to share that we have earned Distinction in Stroke Services! This means that our hospital demonstrates national leadership in the provision of high-quality stroke care. Congratulations to our stroke team for their outstanding commitment to excellence and innovation in stroke services!

24 hours per day; 7 days per week
Phone: 519-631-2030, ext. 2950
The Integrated Stroke Unit is located in the South Building of the hospital on the first floor.