Acute Medical Unit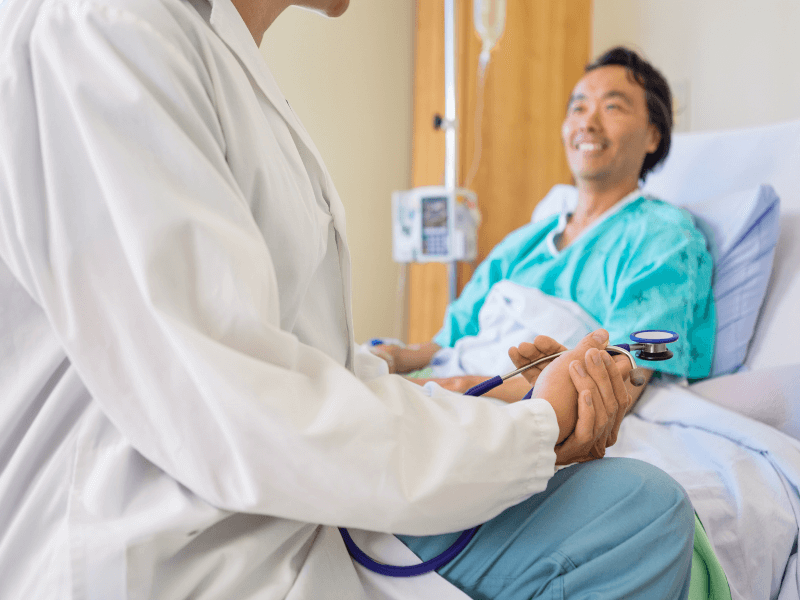 The Acute Medical Unit provides nursing care for patients with gastrointestinal disorders, respiratory problems (pneumonia, chronic bronchitis) and cardiovascular disease (stroke, chest pain and heart failure). Our health care team is dedicated to promoting the maximum possible independence and healthiest lifestyle for all patients in the unit throughout their hospital stay.
We fully support and encourage patient participation and involvement in decision making at all stages. Our committed team of Registered Nurses, Registered Practical Nurses and Ward Clerks also work closely with other health professionals and the Community Care Access Centre to provide the best possible ongoing care for our patients.
Palliative Care at STEGH
Our Palliative Care team helps patients and families improve their quality of life when facing problems related to a life-limiting illness. Our goal is to prevent and ease suffering, due to pain or any other symptoms. This can be helpful at any point during an illness, and not only at the end of a person's life.
Palliative care includes:
Pain and symptom management
Psychosocial support
Referral to (and collaboration with) home nursing and palliative care services
Advance care planning
End-of-life care
If you have concerns or would like to discuss palliative care at STEGH, please speak with your health care team.
HOU
RS
Offices - Monday to Friday, 8:00 am - 4:00 pm
CONTACT
Phone: 519-631-2030 Ext. 2747 (AMU4) or Ext. 2355 (AMU5)
Fax: AMU 4 - 519-637-3230 or AMU5 - 519-637-3231
Acute Medicine is located on the 4th and 5th Floors of the hospital.