Mental Health
1 in 5 Canadians Will Experience Mental Illness. We are here to help.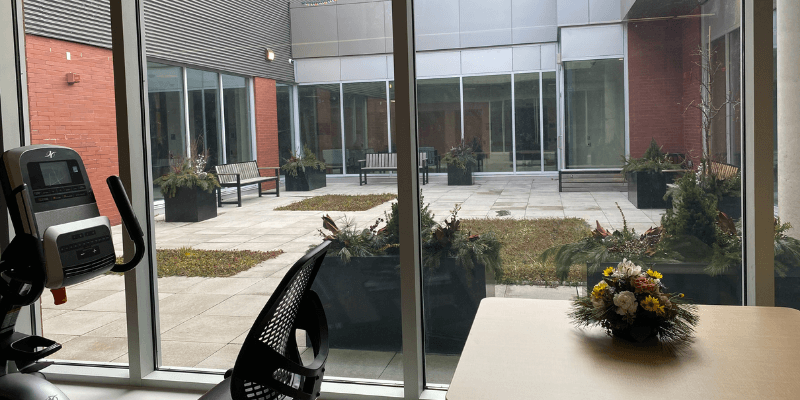 St. Thomas Elgin General Hospital opened a new mental health care program, on the Third Floor, North Building on February 8, 2018. The new space includes a 15-bed unit for inpatients requiring hospitalization up to two weeks, and space for related outpatient programs and services.
The unit has fifteen single patient rooms with washrooms, as well as common areas such as an outdoor courtyard, dining area and group therapy spaces. STEGH's program involves both inpatient and outpatient assessment and intervention as needed for adults 18 and older.
Short-term hospitalization for people with mental illness is sometimes needed to determine a diagnosis, to stabilize symptoms, or to provide respite for a person who is struggling with the challenges of mental illness. Mental illness is much more common than most in the community think. Statistics indicate one in five Canadians will experience it in some point, and many won't seek medical help, something Deb would like to remedy.