Surgery Providing Support, Care & Expertise
Providing Support, Care & Expertise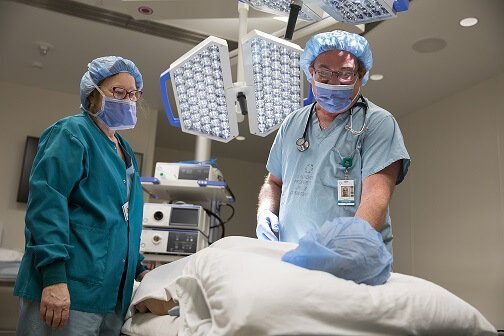 Learning that you or a loved one needs surgery can be stressful. At STEGH, we provide support, care and expertise to help you and your family to feel more comfortable.
Our team of experts will guide you through your stay from the preadmission visit, surgical preparation, the operating room and the recovery room. Whether you will be in hospital for a day or for several days, we will ensure you receive compassionate, professional care. We will answer your questions and will collaborate with you in decisions affecting your care.
Surgical services at STEGH include:
Dental
Ear/nose/throat
General
Gynaecology
Maxillo-facial
Ophthalmology
Orthopedic
Urology
On call coverage is provided 24/7 for the program by OR nursing staff, a surgeon, an anesthetist, an obstetrician, a pediatrician and an internal medicine physician.