Accessible and Inclusive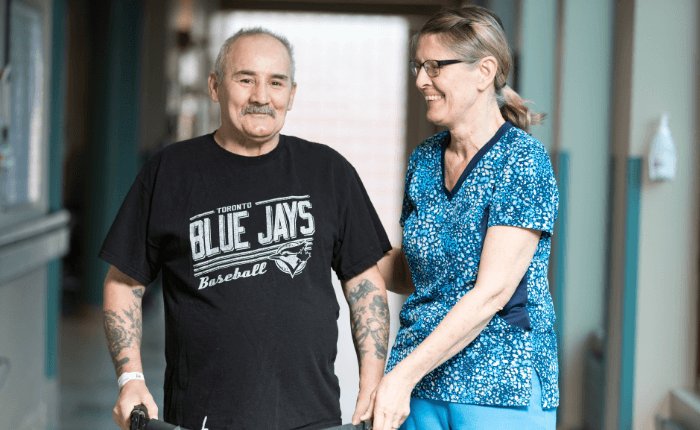 Accessibility
St. Thomas Elgin General Hospital (STEGH) is committed to supporting a culture that values promoting a positive and safe environment for the hospital community that is reflective of the hospital's organizational values. STEGH is committed to providing accessible customer service and integration to individuals with disabilities, consistent with the principles of understanding, acceptance, and inclusion.
STEGH is also guided by the Accessibility for Ontarians with Disabilities Act (AODA) as we continue working to become more accessible and inclusive.
The provision of care and services to persons with disabilities is integrated wherever possible throughout the hospital. Persons with disabilities are given an opportunity equal to that given to others, to obtain, use or benefit from the care, services and facilities provided by and on behalf of the organization.
Accessibility documents are available upon request. Please contact us at accessibility@stegh.on.ca.
Parking
Accessible parking is available in all parking lots. Both the East Entrance and South Entrance are accessible at ground level and are equipped with either automatic sliding doors or push button activated doors. Accessible washrooms are on the ground and first floor, and clearly marked.
Temporary Disruption
If there is a temporary disruption in service affecting accessibility, the red alert bar will be activated on the home page of this website, with a link to more details.
Contact Us
If you have comments, questions or concerns regarding accessibility at STEGH, please contact us at accessibility@stegh.on.ca