Preparing for your Outpatient Procedure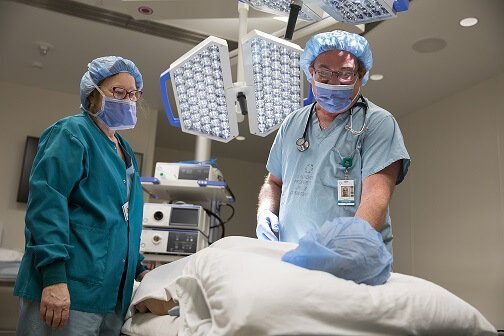 Some patients may have a surgical procedure and return home the same day. Before your appointment, be sure to review any instructions provided by your referring physician including what to bring/do in preparation for the procedure.
Registration happens in the peri-operative waiting room located in the North building on the Second floor. Park in the East Lot (P1).
Please wear appropriate clothing to accommodate your post-operative care. For example, if you are having knee surgery, please wear or bring oversized pants, pants that open on the side or large shorts. If using crutches after surgery, please wear a shoe with a flat, treaded sole (running shoe). Do not wear flip flops.
Bring your:
OHIP card
Denture cup
Eyeglass case
Hearing aid case
Medications
All of the booklets and literature that you have received about your surgery
Leave your valuables and large amounts of money at home.
When you arrive in the Day Surgery Unit, you will be asked to change into a hospital gown, cap, etc. Your clothes and belongings will be stored in Day Surgery and will be given back to you when you are ready to go home.
You will be asked if there are any changes to your health, medications, and personal information. You will also be asked to confirm your surgical procedure.
You will meet your anesthesiologist.
Blood work and other tests will be done if needed. Any intravenous (IV) will be started and (IV/Oral) medications will be given as ordered by your doctor.
Your family/significant other will be allowed to stay with you until you go into the operating room.
You will be taken to the operating room by your OR nurse.
Patient Package
Click here to download a Patient Package that outlines instructions about your surgery.