Retail Food Services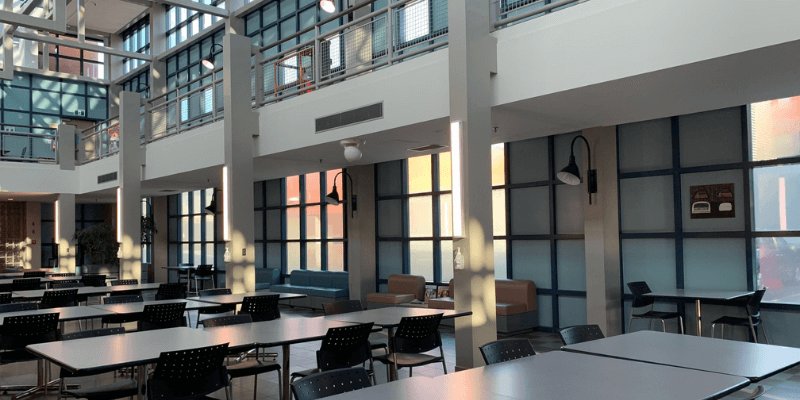 Atrium Cafe
The Atrium Cafe is located on the Ground floor in the Atrium (South Building) and is open for all visitors and patients. The Cafe offers a range of food choices: salads, soups, sandwiches, specials, desserts, coffee, cold beverages.
REVISED Hours of Operation (effective May 1, 2021):
Monday to Friday 7:30 AM – 4:00 PM
Saturday and Sunday 8:00 AM - 1:00 PM
Statutory Holidays CLOSED
Vending Machines
Vending Machines are available 24 hours a day, and are located throughout the hospital:
North Building (Ground Floor) - FRESH* machine, vending machine, cold beverage machine
Emergency Department - FRESH* machine, hot beverage machine
Atrium - Cold beverage machine
South Entrance - Vending machine, cold beverage machine
​*FRESH machine - Refrigerated vending machine with healthy snack options.