Gift Shop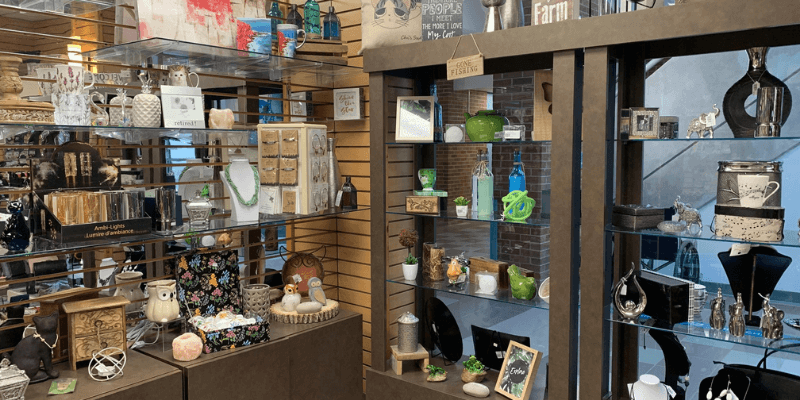 Note: Due to COVID-19 and the Stay-at Home Order, the Gift Box is closed to the public. Visit the Gift Box on Facebook to view items and specials. If you wish to make a purchase, send a message and someone will get back to you as soon as possible. Alternatively, you can email your request to giftbox@stegh.on.ca or call 519-631-2030, ext. 2220 and leave a message. Gift certificates are also available for purchase. Makes a great gift! Curbside pick up is available, as well as Mastercard payments over the phone. Thank you for your support.
The Gift Box, conveniently located on site at the hospital, has a wide selection of gifts for any occasion, including fresh flowers, magazines, candies, stuffed toys, giftware and greeting cards.
Staffed by St. Thomas Elgin General Hospital Auxiliary members, all proceeds from the Gift Box support patient care and community service projects.
For your convenience, the Gift Box accepts Visa, MasterCard and Debit.
Location
The Gift Box is located in the Atrium, on ground floor.
Hours
*TEMPORARILY CLOSED TO IN-PERSON SHOPPING
Mon-Fri: 9:30 am – 3:00 pm
Contact
Phone: 519-631-2030 Ext. 2220