Mental Health Outpatient Services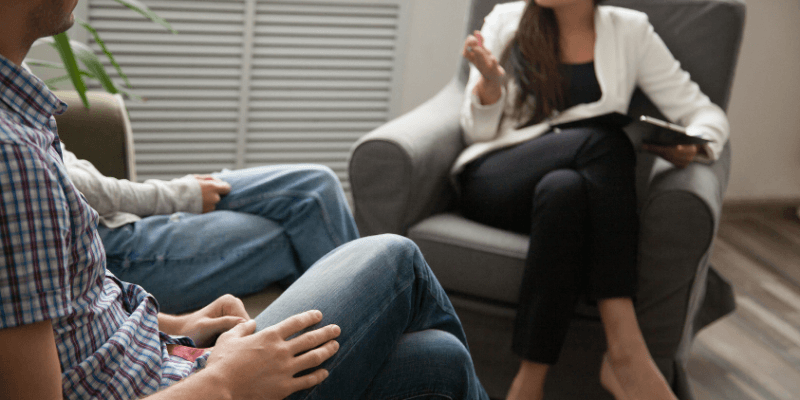 St. Thomas Elgin General Hospital is the acute mental health care provider in the Elgin/St. Thomas community for both inpatient and outpatient care.
If you received service at the outpatient clinic on Churchill Crescent your care will be transferred and you will be registered as a patient with STEGH. Current staff, and a few new team members will care for you.
All outpatient registration and appointments are on the Third Floor – North Building.
To serve you better, STEGH has extended hours on Tuesday, Wednesday and Thursday evenings until 8 pm, and a variety of therapeutic groups are available, including family support groups.
The outpatient service is a multidisciplinary unit staffed by Psychiatrists, Psychologists, Social Workers and Registered Nurses, and Support Staff. Its aim is to provide outpatient support to people suffering from Acute Mental Health problems. Individual and group counseling is provided, as well as medication management.
The new model of care will deliver an Excellent Patient Care Experience through coordination and continuity of care. The STEGH Mental Health Care Program is a patient focused program that is founded on the recovery principles of care and works to ensure safety of patients and staff.
The new mental health care unit has opened on the First Floor West wing, in newly renovated space and will remain in this location until STEGH's  larger redevelopment project is complete in 2017.
Group Psychotherapy
Cognitive Behavioural Therapy (CBT) is a form of psychotherapy that teaches individuals skills that help them to, in the case of this group, prevent and/or control mood swings and impulsivity.  Strategies will be taught to address overly positive or negative moods that could escalate to manic or depressive episodes.  Individuals will also be taught to recognize and address environmental stressors that intensify mood swings.  As individuals learn how to manage these, their self-esteem and confidence typically improves – making it more likely that they will continue to use cognitive and behavioural skills to manage their moods and the stresses of daily living.  This group will be held on Thursdays from 1:30pm-3pm and has a psycho-educational component as well. 
Cognitive Behavioural Therapy (CBT) is a therapeutic approach that focuses on identifying the ways in which thoughts, feelings and behaviours are connected and influence each other.  Participants will learn how changes in thoughts and actions can impact their emotions.  They will practice techniques for challenging negative beliefs about themselves, others, the world and their futures.  Individuals will also be taught anxiety reduction and prevention skills.  This group takes place on Tuesdays from 10am-11:30am runs for 8 weeks.
Cognitive Behavioural Therapy (CBT) has been integrated into the biopsychosocial treatment of psychosis with a focus on the interaction between cognitive and behavioural factors maintaining the experience of residual psychotic symptoms.  Group participants will be taught to understand and modify their beliefs about the hallucinations and delusions they experience, and the emotional distress and behavioural disturbances associated with these. This group is held on Tuesdays from 1:30-2:30pm and runs for 17 weeks.
Dialectical Behaviour Therapy (DBT) is a cognitive-behavioural treatment that was originally designed for individuals engaging in self-harm behaviour.  It is now also used in the treatment of mood, anxiety, addiction and eating disorders. This group is comprised of four modules: mindfulness skills; interpersonal effectiveness skills; emotion regulation skills and distress tolerance skills.  Mindfulness is defined Dr. Marsha Linehan as intentionally living with awareness of the present moment without judgment of, or attachment to, those moments.  Participants will learn mindfulness skills through mindfulness practices including meditation.  Interpersonal effectiveness teaches strategies for creating healthy boundaries, asking for what you need, saying no to requests and coping with conflict in relationships.  Emotion regulation skills include learning about emotions and how to reduce their intensity and/or change them whereas distress tolerance is designed to build capacity for coping with overwhelming emotions when they cannot be altered.  This group is held on Wednesdays from 10am – noon and runs for 6 months.
Guided by respect for the central role played by, and expertise regarding their mentally ill relative, this group provides support for patient's families.  Participants will be taught strategies for coping with caregiver fatigue and distress.  They will also receive information about relevant mental health diagnoses and community-based support services.  This group also provides an opportunity for families to connect with each other through their shared experiences of supporting relatives with mental health issues.  This group is ongoing and will meet from 6:30pm-7:30pm however the day of the week has not been determined yet, please contact 519-637-0511 for an update.
This group addresses a different topic relevant to mental health in each session.  Session topics include but are not limited to: managing stress, sleep hygiene, self-esteem, building and maintaining healthy relationships, anger management, assertiveness and mindfulness.  This group runs for approximately 15 weeks and is held on Mondays, Wednesday and Fridays from 1:30pm-2:30pm.
All groups are held in Outpatient Mental Health Care and referrals can be made by your health care provider.
LOCATION
Outpatient registration and appointments are located at STEGH on the Third Floor – North Building.
*Due to COVID-19, outpatient services are offered virtually.
CONTACT
Phone number: 519-637-0511