STEGH Meal Services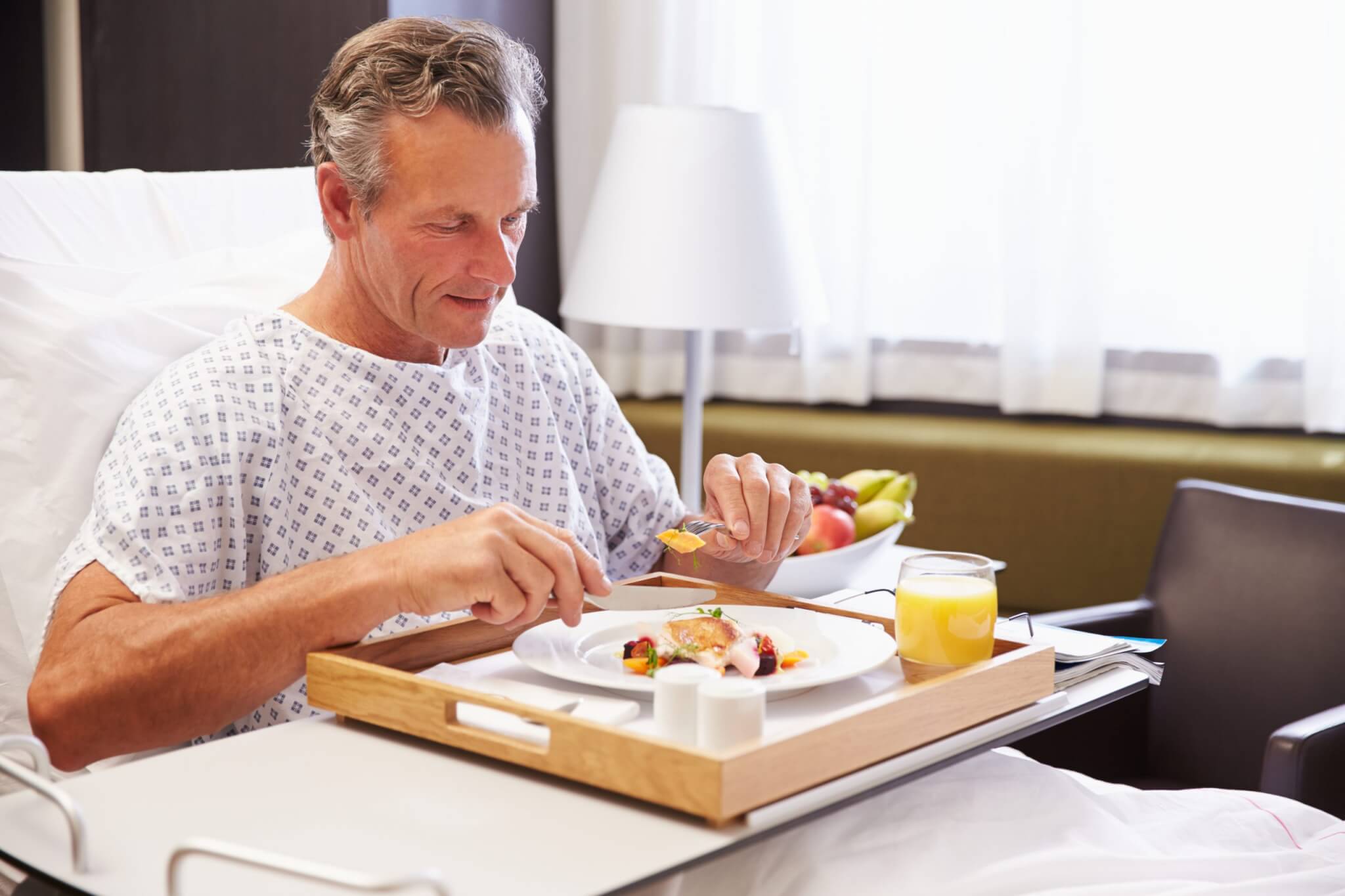 St. Thomas Elgin General Hospital is pleased to provide a meal service designed to meet your needs and enhance your overall patient experience. Customer Service Representatives from our Food Services Department will assist you with ordering your meals and will address any special dietary or nutritional requirements.
It is our pleasure to serve family members in our cafeteria, the Atrium Café, located in the Atrium on Ground floor. Click here to learn more about retail food services at STEGH.
Guest trays are available for family members/friends visiting with patients. The cost of each meal is $10.00. Guests must order breakfast the night before, lunch by 10:30 a.m. and supper by 2:30 p.m. To order, the guest must pay in advance (cash, credit card or debit accepted). Guest meal trays can be purchased any time in Central Registry (Emergency Department location) or the Finance Department, Ground floor, South Building Monday to Friday from 8 a.m. to 4 p.m. Once paid, the guest will call the kitchen to order the meal by dialling '1' from any patient phone; the guest will need to provide the receipt number.