Visiting Guidelines & Mask Friendly Policy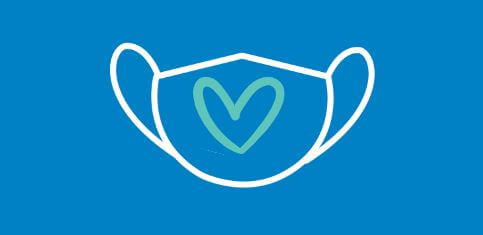 Visitor Policy
**COVID-19 OUTBREAK ALERT**
September 27, 2023: St. Thomas Elgin General Hospital has declared an outbreak of COVID-19 in the Continuing Care Centre (c-wing) after four (4) patients have been confirmed positive for the virus, with further testing pending.
We are working closely with Southwestern Public Health Unit and our Infection Prevention and Control team to monitor the situation.
Please refrain from visiting Continuing Care Centre c-wing at this time.
Thank you for your cooperation.
Visiting Guidelines 
Inpatients:
Two (2) visitors permitted per day.
Visiting between 12:00 noon - 8:00 p.m.
Children under 12 years of age are permitted to visit in consultation with the care team.
Patients who are acutely palliative, actively dying or critically ill:
Unlimited visitors, visiting two (2) at a time.
Anytime 24/7.
Obstetrical patients, pediatric patients, Special Care Nursery patients and women in labour:
Two (2) visitors permitted for duration of labour and/or stay.
Doula, birthing coach or support person for surrogate are permitted to attend birth in addition to the two (2) visitors.
If there are care requirements outside of these guidelines, please speak to the care team.
Outpatients and Emergency Department:
One (1) visitor to accompany the patient, as required.
Visitors who feel unwell should not enter the hospital (unless seeking care in the Emergency Department, or if prior approval has been granted by a leader, i.e. visiting a patient who is critically ill or palliative, or a woman in labour). 
Hospital Entry 
Entry hours:
South Entrance: Open 7:00 a.m. to 8:00 p.m. (Weekends open 11:30 a.m. to 8:00 p.m.)
East Entrance: Open 7:00 a.m. to 8:00 p.m. (Weekends open 7:00 a.m. to 8:00 p.m.)

North Entrance: Open 6:00 a.m. to 8:00 p.m. (Closed on weekends)
Emergency Entrance: Open 24/7
STEGH is Mask Friendly
Patients and visitors are no longer required to wear a mask in hospital.
STEGH is a "mask friendly" environment. If a patient or visitor chooses to continue to wear a mask while in hospital, their decision will be supported. Masks are available at all entrances for those who choose to wear them.
Patients entering the hospital with fever or respiratory symptoms should wear a mask. Visitors who feel unwell are asked to postpone visiting loved ones until they feel well. 
Patients in the Emergency Department are encouraged to wear a mask to protect themselves and others.
The need for universal masking will be subject to ongoing evaluation in relation to the spread of COVID-19 and will be revisited if needed. All decisions will be based on provincial guidance/direction and informed by subject matter experts.