Visiting Guidelines Covid-19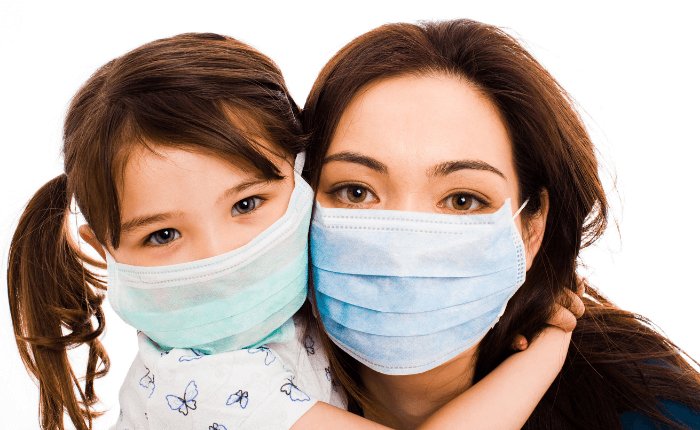 All visitors must:
pass self-screening at the entrance before entering
adhere to infection control practices (wear a mask, sanitize hands, maintain 2M of distance) 
check in on the unit upon arrival
We continue to monitor the COVID-19 situation locally and may be required to change/update the visitation policy in response to local COVID-19 activity.
The health care team reserves the right to limit visitor interaction if the visitor does not adhere to infection control practices. Thank you for being kind and respectful while visiting. 
Visitor Policy
Visiting Guidelines 
Inpatients:
Two (2) visitors permitted per day.
Visiting between 12:00 noon - 8:00 p.m.
Children under 12 years of age are permitted to visit in consultation with the care team.
Patients who are acutely palliative, actively dying or critically ill:
Unlimited visitors, visiting two (2) at a time.
Anytime 24/7.
Obstetrical patients, pediatric patients, Special Care Nursery patients and women in labour:
Two (2) visitors permitted for duration of labour and/or stay.
Doula, birthing coach or support person for surrogate are permitted to attend birth in addition to the two (2) visitors.
If there are care requirements outside of these guidelines, please speak to the care team.
Outpatients and Emergency Department:
One (1) visitor to accompany the patient, as required.
Stay connected virtually
The hospital supports the use of technology to connect with your loved ones through virtual options, like FaceTime, or telephone calls. Please speak to a member of your family member's care team. You can also send a virtual greeting card to a patient in hospital.
Hospital Entry and Self-Screening
Entry hours:
South Entrance: Open 7:00 a.m. to 8:00 p.m. (Weekends open 11:30 a.m. to 8:00 p.m.)
East Entrance: Open 7:00 a.m. to 8:00 p.m. (Weekends open 7:00 a.m. to 8:00 p.m.)

North Entrance: Open 6:00 a.m. to 8:00 p.m. (Closed on weekends)
Emergency Entrance: Open 24/7
Patients and visitors must self-screen before entering the hospital using the list of questions posted at the entrance.
Visitors who do

not

pass the self-screening must not enter the hospital (unless seeking care in the Emergency Department, or if prior approval has been granted by a leader, i.e. visiting a patient who is critically ill or palliative, or a woman in labour).
Patients who do

not

pass the self-screening may still enter the hospital; however, they must sanitize their hands, put on a hospital-issued mask, and speak with a member of their health care team.
Universal Masking at STEGH
Yes, masking is still required in hospital. The masking requirement is a visible demonstration of our commitment to keep our elderly and immune compromised patients safe, ensures that health care workers are available for a sustainable delivery of service, and reflects our commitment to reduce the opportunity for outbreaks. This decision is consistent with the Chief Medical Officer of Health for Ontario, Dr. Moore's statement on masking, supports the recommendation of the Ontario Hospital Association, and is aligned with the practices of other hospitals in the South West region.
Click here for an overview of masking guidelines at STEGH.
What type of mask is allowed?
All patients and essential caregivers will be provided with a hospital-approved Level 3 surgical mask upon entry to the hospital. If you are wearing a mask from home, you will be asked to remove it and wear a mask provided by the hospital.
Why can't I wear a KN95 or N95 mask? Doesn't it offer better protection than a Level 3 surgical mask?
If you look at the package of your KN95 mask, it is labeled as a "non-medical respirator". It is not considered good enough protection for patients and staff in the hospital.
N95 masks must be fitted by a health care professional to be effective and are only to be used one time. We have no way of knowing if your N95 mask is contaminated from previous use.
What if I wear the hospital-approved Level 3 mask on top of my own mask?
Our infection prevention team has determined that double masking can compromise the function of a single, well-fitting Level 3 surgical mask. Double masking is not permitted in hospital.
When should I wear a mask?
Please leave your mask on the entire time you are inside the hospital. If you need to take it off to eat or drink, or as part of your medical appointment, first wash your hands and then remove your mask carefully, without touching your face.
Is anyone exempt from wearing a mask?
Pediatric patients under the age of four (4) are not required to wear a mask.
People with legitimate medical conditions that prevent them from safely wearing a mask will be exempt (i.e. those with difficulty breathing, extreme anxiety or other related mental health conditions). Patients and visitors who are mask exempt will be provided with a face shield and a sticker indicating that they are "mask exempt".*Visitors who are not mask exempt, but refuse to wear a mask will be denied entry.  
Do inpatients have to wear masks?
Inpatients are not required to wear masks, except:
1) if they have COVID-19 or are suspected of having COVID-19
2) when they leave their room for any reason (including a test or appointment in another department)
3) when out of bed for any reason in a shared room