Published On: December 7, 2018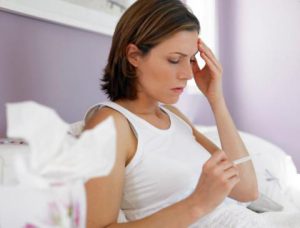 STEGH's Emergency Department is prepared for every kind of medical emergency, including heart attacks, stroke, psychiatric emergencies, and other life-threatening conditions. Care is available 24 hours a day, 365 days a year. Specialized equipment and highly qualified physicians and nurses are available to respond to every kind of adult or childhood medical emergency.
As we enter into cold and flu season, the number of visits to the hospital Emergency Department increases. It is important to remember that viral infections, such as the common cold, are not cured by antibiotics – or a trip to the Emergency Department. In fact, antibiotics can be harmful if taken when not needed.
Is it a cold or the flu?
Symptoms of the flu and the common cold can be very similar but, unlike a cold, the flu can lead to serious health problems, like pneumonia. Click here to compare symptoms of the common cold versus the flu.
So… is it an Emergency?
The following signs and symptoms do not represent every kind of medical emergency and do not substitute medical advice from a physician, but they do provide examples of common issues that require emergency care:
Difficulty breathing, shortness of breath
Chest or upper abdominal pain or pressure lasting two minutes or more
Fainting, sudden dizziness, weakness
Single limb injuries and cuts requiring sutures
Changes in vision
Difficulty speaking
Confusion or changes in mental status, unusual behavior, difficulty waking
Any sudden or severe pain
Uncontrolled bleeding
Severe or persistent vomiting or diarrhea
Coughing or vomiting blood
Suicidal or homicidal feelings
Unusual abdominal pain
If you experience any of the symptoms above, you should visit the Emergency Department or call 911 immediately.
Remember, Emergency Departments are for emergencies. 
If it is not an emergency but you still need health care advice, consider an alternative: contact your Family Physician or local Pharmacist, visit a walk-in clinic, call Telehealth Ontario at 1-866-797-0000, or Reach Out – Mental Health Addictions Crisis Services at 1-866-933-2023/http://reachout247.ca.