COVID-19 Assessment Centre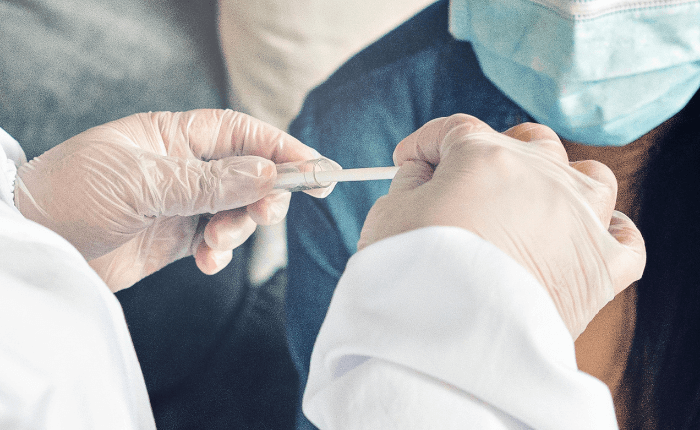 Please note: We do not administer the COVID-19 vaccine at our Assessment Centre. Please contact Southwestern Public Health for more information about the vaccine. 
WHAT IS AN ASSESSMENT CENTRE?
COVID-19 Assessment Centres have been set up across the province to test Ontarians for COVID-19.
WHO CAN VISIT AN ASSESSMENT CENTRE?
ADULTS: You can seek testing at an Assessment Centre if you:
Are showing symptoms of COVID-19.
Have been exposed to a confirmed case of the virus, as informed by public health or exposure notification through the COVID Alert app; or
Live or work in a setting that has a COVID-19 outbreak, as identified and informed by public health; or
Have no symptoms and require a test as an essential health worker, for long term care visits, a medical procedure, cancer treatment, or;
Are eligible for testing as part of a targeted testing campaign by the Ministry of Health, Ministry of Long-Term Care, Ministry of Seniors and Accessibility, Ministry of Education or by local public health:

Workers (including support workers), visitors (including caregivers) and government inspectors of long-term care homes
Workers (including support workers), visitors (including caregivers) and government inspectors of retirement homes
Residents or workers in homeless shelters or other congregate settings
International students that have passed their 14-day quarantine period
Farm workers
Individuals who identify as Indigenous
Individuals, and one accompanying caregiver, with written prior approval for out-of-country medical services from the General Manager, OHIP
Individuals who are travelling into remote/isolated First Nation and Indigenous communities for work purposes
School staff inclusive of itinerant, supply, specialty teachers, childcare staff and school bus drivers
*Effective Friday, January 15, 2021, the COVID-19 Assessment Centre located at St. Thomas Elgin General Hospital (STEGH) no longer provides testing for individuals who are travelling outside of Canada and require a COVID-19 test before travelling or entering their country of destination. This is in compliance with a change in testing criteria from the Province of Ontario.
Note: You may be eligible for testing at a local pharmacy if you do not have symptoms of COVID-19, but meet specific criteria. Click here for more information.
ST. THOMAS ELGIN GENERAL HOSPITAL COVID-19 ASSESSMENT CENTRE
*By appointment only.
SCHEDULE AN APPOINTMENT
Email: assessmentcentre@stegh.on.ca
or/Call 519-631-2030 ext. 6210
Please provide the following information and an employee will contact you with a scheduled appointment time: Name, Phone Number, Health Card Number, and list the symptoms you are experiencing. Please advise if you work in health care/long-term care or if you have an upcoming surgery.
LOCATION
St. Thomas Elgin General Hospital
189 Elm Street, St. Thomas
*Entrance to the Assessment Centre is off Hepburn Avenue. Parking is available at no charge and the Centre is fully accessible. You do not have to travel through the hospital to access the Assessment Centre. CLICK HERE to view a map.
HOURS OF OPERATION
By appointment only.
Open 9:00 AM - 4:30 PM; 7 days/week
HOW DO I FIND OUT MY RESULTS?
You can find your COVID-19 test results by visiting this website. You need to have your OHIP number ready to check your results through the website. A health care worker will also contact you directly if your result is positive.
HOW LONG DOES IT TAKE TO GET THE RESULTS?
Due to extremely high volumes, test results can take up to 7 days, but could be available as soon as 48-72 hours.