COVID-19 Assessment Centre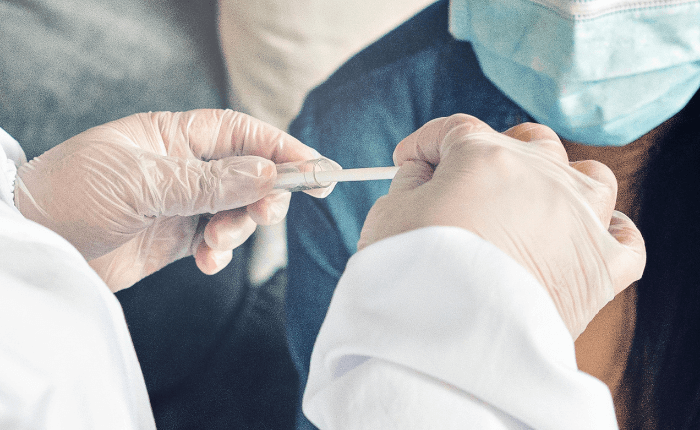 COVID, Cold and Flu Care Clinics
These medical clinics test, assess and provide treatment for people with COVID-19 and other cold and flu-like illnesses. All appointments for the COVID Cold and Flu Care Clinics must be pre-booked by calling 519-631-2030 ext. 6210. Click here to learn more about when to visit a COVID, Cold and Flu Care Clinics, locations, and hours of operation. By appointment only. No walk-ins.
********************************************************************************************
COVID-19 Assessment Centre Testing Guidelines

 
Symptomatic testing for high-risk individuals, and individuals who work in high-risk settings.
Individuals with symptoms consistent with COVID-19 are presumed positive and should follow isolation and/or self-monitoring guidelines.
Testing for asymptomatic contacts of cases is generally no longer recommended, except for high-risk contacts/individuals that are part of confirmed or suspected outbreaks in high-risk settings, as recommended by public health.
Positive rapid antigen tests no longer require PCR confirmation.
Clinical Assessments 
STEGH's COVID-19 Assessment Centre offers clinical assessments by a physician to assess high-risk patients who may be eligible to receive outpatient anti-viral therapy to treat their COVID-19 infections.
Clinical Assessment Centres can test, assess and provide treatment options for COVID-19. You should visit if you have COVID-19 symptoms and any of the following apply to you:
You are at higher risk of getting seriously ill from COVID-19 and need to get tested and assessed for COVID-19 treatment
You have been directed to visit a COVID-19 Clinical Assessment Centre by your primary care provider
You feel that you cannot safely monitor your COVID-19 symptoms at home and need to be seen by a health care provider
Click here to learn more about antiviral treatment, including what Paxlovid works, who should get treatment, and how to get assessed. Patients may self-refer or be referred by their primary care provider. Assessments are offered Monday, Tuesday, Thursday and Friday between 9:00 AM and 12:00 PM and can be arranged by calling 519-631-2020 ext. 6210. *STEGH does not dispense the anti-viral therapy, but will refer eligible patients to a pharmacy to arrange assessment of their home medications and delivery of the medication.
St. Thomas Elgin General Hospital COVID-19 Assessment Centre
*By appointment only.
If you meet the testing eligibility criteria, please contact the COVID-19 Assessment Centre to book an appointment.
Email: assessmentcentre@stegh.on.ca
or/Call 519-631-2030 ext. 6210
Please have the following information ready when you call: Name, Phone Number, Health Card Number, the symptoms you are experiencing, and/or the date of exposure to a positive case. Please advise if you work in health care/long-term care or if you have an upcoming surgery.
New Location!
St. Thomas Elgin General Hospital
189 Elm Street, St. Thomas
Enter through the first set of doors at the South entrance.
Parking is available in P2 (South lot) off Wood Street.
CLICK HERE to view a map.
Hours of Operation
By appointment only.
Open Monday, Wednesday and Friday from 9:00 AM - 4:30 PM
How do I find out my results?
You can find your COVID-19 test results by visiting this website. You need to have your OHIP number ready to check your results through the website. A health care worker will also contact you directly if your result is positive.
How long does it take to get the results?
Test results can take up to 7 days, but could be available as soon as 48-72 hours.